To my peeps:
Here's the condensed version of my life from 11.29.2016 to 12.21.2016 but the juicy bits are bet this italicized part!
[Start Rant]
From 11.29.16 to 12.9.16 I was in ICU @ Hays, KS. On 12.10.16, I received a certified letter dated 12.01.2016 from my employer stating I was FIRED!
I worked for the Comanche County Sheriff's Office where I was a 911 Telecommunications Officer and Deputized for 9 years. 2007-2016.
I'm selling stuff because they denied me for unemployment only after I had to move in with Brother in Burdett because I could no longer pay rent and utilities for my home in Coldwater.
######### [End Rant]
The Juicy Bits:
I've been thinking about everything that has went down since September 29, 2016 when I had to leave my home in Coldwater to move in with Josh, my "Brother from another Mother and his family" because I could not adequately care for myself in my condition & those who had been helping me with chores, shopping and errands had shunned me due to "the game of political hot potato lead by my employer".
I fought until November 27th but my condition was growing to the point of deadly. My 21 year old Nephew read me the riot act that I was "a selfish asshole who was giving up & would die soon!". He was right BUT he lit a fire under my fat ass & 911 was called. I was transported to Larned who transferred me to Cardiac intensive care (C-ICU) a few hours after arriving at the Medical (!) Hospital in Larned!
I spent two (2) weeks in C-ICU Diuresing. Upon discharge, I'd lost 93 lbs Diuresing in C-ICU. That is 43 Liters of fluid pulled from around my heart and lungs! Something else sped my recovery and quicker-than-expected discharge from C-ICU, SURE WILL and DDP YOGA! WTF is DDP YOGA, right? The answer is at the end of the rest of the story! ;-)
On December, I used my AFLAC reimbursement check of $1200 to rent my own house in Burdett. It's just a block from Josh. I also paid bills, set up utilities and bought basic necessities and POOF!, $1200 was G-O-N-E!
However, my PRIDE was boosted as Josh, his wife Crystal and I walked, under my own power after the snowstorm let up around noon on December 17th into Casa de Crash at 407 Elm St. in Burdett, KS.
BANG! WHAT THE FEELING OF INDEPENDENCE WILL DUE TO SOMEONE'S SELF-ESTEEM!
Many have asked since I am unable to work for the immediate future and since Comanche Co. (CMCO) DENIED my request for unemployment benefits that was taken out of every paycheck for the NINE years I was employed by CMCO. How will I make money in the coming few months. Well, I'm selling off MUSIC MEMORABILIA on Facebook via a photo album on my page called "For Sale", check it out in my photo folders.
Talk about re-paying someone who was loyal to their employer.
I wasn't fired for calling my immediate supervisor, Glennda K. Burt, a two-faced cunt for disseminating my private medical info via Skype Chat on COUNTY COMPUTERS at the CMCO Sheriff's Office during COUNTY TIME to your lil "Skype Boy Toy" who seemed to be receiving the sexting treatment while your late husband MIKE BURT was DYING.
NO WONDER MIKE BURT'S BEST FRIEND, the late Rev. Floyd Starr II warned me in 2007 that "Watch out for Glennda as she'll cut your throat first chance she can. She is a deceitful back stabbing cunt! Now I see why Mike Burt drank and fucked around on Glennda through the majority of their marriage!"
Hmmmm, who would know such intimate BURT FAMILY details but Mike Burt's spiritual guru, mentor and best friend, Rev. Floyd Starr II? My heart breaks for the BURT CHILDREN; Rebecca, Eric and Michelle because you have them snowballed to?
Also, why only after Mike died did you get gastric sleeve surgery then finally go on vacation after 25+ years? Was it because you finally saved up enough money from falsifying your COMANCHE COUNTY TIMESHEETS? You know, coming in to surf the internet or "bs" with whoever was working then writing it down as you worked. You did this for multiple hours every day you were off? Or.... Did your "Skype Boy Toy" pay for the surgery and vacation, not your brother as you claimed because as a brother, if I had the money to save your life, I would have done it when you sat around & became 600+ pounds not after your husband of 30+ years heart gave out while he lay in a bed alone in the living room not in the bedroom your shared.....odd!
OUTGOING SHERIFF MICHAEL MCMORAN & UNDERSHERIFF JESSE BRUMBAUGH witnessed her do it because she forgot to log out when I came to work & us three watched it live in the office yet THE COUNTY & THE SHERIFF never wrote her up or fired her but I WAS FIRED FOR INCAPACITATION! #FAIR
Let's end this blog entitled "Rich Man - The Rebuilding of Crash thanks to SURE WILL and DDP YOGA" on a few high notes.....
My friends, the Premiere Kansas Party Band, THIEF will be hosting "The Crash Benefit Bash".... an all-ages/no alcohol allowed VALENTINE'S DAY benefit concert and dance here at Burdett's American Legion Building on February 18, 2017.
A banking account/PayPal address has been set up for donations at
www.paypal.me/CatfishStewMusic
from now until March 1, 2017! As a rocker friend told me over my initial refusal to all the benefit, "Dammit Crash! They aren't giving you a HAND OUT, they are offering a HAND UP!" #ValidPoint
Onto DDP YOGA! I am in LOVE with the little I know about it and wish I could take advantage of the 25% OFF @ THE DDP YOGA HOLIDAY SALE because I'd order the $80 DDP YOGA MAX PACK but what $$$ I earn goes to my cost of living until I get an insurance check my the 15th of January! As they say, a penny saved is a penny earned & right now, I need ALL the pennies I can EARN!
https://ddpyoga.com/collections/workouts/products/max-pack-dvds-6-dvds-poster-and-program-guide?variant=19300368901
EVERY FRIDAY-ish, I'm going to keep everyone posted on my progress via THIS BLOG that I'll share on Facebook and Twitter. Please follow my journey to greater health and independence!
ABOUT DDP YOGA......
NO RUNNING, NO JUMPING, NO LIFTING.
You Can Do This!
Diamond Dallas Page originally developed DDP YOGA for athletes like himself who had suffered years of injuries due to high impact sports. For the first 42 years of his life, Dallas was a guy who "wouldn't be caught dead" doing yoga, or anything like it.
When he ruptured his L4 and L5 spinal discs during the height of his professional wrestling career, he was so desperate to keep his childhood dream alive, he was willing to try anything. So he tried yoga for the first time in his life.
Because Dallas (DDP) had so much experience in many other areas of fitness, he quickly learned how different yoga was from traditional workouts; soon, he started mixing elements of yoga with his rehab as well as traditional workout principles. For almost a decade, DDP has refined his program and has become a master at teaching it to others, as well as motivating individuals to believe that anything is possible with dedication and hard work.
Along the way, Dallas learned that very deconditioned men and women could do DDP YOGA as well -- he was amazed to see stories of people doing DDP YOGA losing literally hundreds of pounds! As Dallas puts it, "weight loss just happens to be a really AWESOME side effect of DDP YOGA!"
DDP YOGA combines the very best of yoga, traditional fitness, sports therapy and dynamic resistance to create one of the most effective fitness plans in existence today. It allows anyone to:
Get a kick-ass cardio workout!
Increase flexibility!
Strengthen core muscles!
Experience almost no joint impact!
DDP YOGA is CardiYoga!
The main benefits are body fat loss, lean muscle growth, and improved cardiovascular performance, without placing undue stress on the joints. DDP YOGA is currently used by professional football players, more than 40 professional wrestlers, MMA fighters, and regular, everyday people who want to perform at optimum levels and place themselves in the best position to improve their quality of life. At the same time, morbidly obese individuals have inspired us with their own DDP YOGA success stories!
DDP Yoga is the evolution of what was formerly the YRG Fitness System, which is best known for what many say is the most dramatic transformation in the health and fitness industry:
Arthur Boorman's incredible transformation story proves to people that not only can almost anyone do DDP YOGA, but that hard work and persistence can lead to incredible results.
ABOUT DDP YOGA
DIAMOND DALLAS PAGE ORIGINALLY DEVELOPED DDP YOGA FOR ATHLETES LIKE HIMSELF WHO HAD SUFFERED YEARS OF INJURIES DUE TO HIGH IMPACT SPORTS.
https://www.facebook.com/DDPYOGA/
What is a Crash Blog without music? Each blog, at the end, will feature the inspirational theme behind the blog title!
This week, it is Doyle Bramhall II's "RICH MAN"! READ THE LYRICS BELOW!
Rich Man -
(written by Doyle Bramhall II and KZ Jones)
Stars turn brilliant
In the centre running low
Everything that we've ignored
Becomes what we want most
I don't want to wait
'Til I know what I'm losing
Certainty of future days
The lazy evolution
And time won't wait for us to live out loud
And time won't wait for absolution
I'm taking care of this moment
I'm not going to let fear take me down
Even when I think I can't go on
Turn my face to gratitude and see truth
And love everywhere
When I'm lonely, I know everything's going to be alright
(You make me feel like a rich man)
Throw my hands up, I got love
And I got everything
(You make me feel like a rich man)
Wow, and I know that
So much living to do here
And no time left for wasting
'Til we see through the hourglass
Ain't it enough to know we're just human
I'm letting go of yesterday
And reaching out for destiny
I ain't going to wait 'til I hear that weaper calling me
When I'm lonely, I know everything's going to be alright
(You make me feel like a rich man)
Throw my hands up, I got love
And I got everything
(You make me feel like a rich man)
When I'm lonely, I got everything to live for
(You make me feel like a better man)
Raise my hands up, save them for the pain that sets me free
(You make me feel like a rich man)
Oh, when I'm lonely
When I'm lonely
This love keeps me moving on, love keeps me moving on
This love keeps me moving on, love keeps me moving on
This love keeps me moving on, love keeps me moving on
This love keeps me moving on, love keeps me moving on
(etc.)
#####
Rich Man (5:23)
Doyle Bramhall II – acoustic and fill guitars, 2nd drum kit left side, vocals
Binky Griptite and Joe Crispiano of the Dap-Kings – electric guitars
Sebastian Steinberg – bass
Carla Azar – main drums
Woody Jackson – L'outer
Alecia Chakour, Binky Griptite, Mila Stribling – background vocals
Christina Courtin – violin
Miranda Sielaff – viola
Caitlin Sullivan – celviola
http://db2music.com
Special thanks to "TEAM CRASH"....
My apologies if I forget anyone.....
If I did forget someone, blame the four mini strokes I've had since March 2016!
My parents, Omar & Dorothy Crafton!
My "other" family, Josh, Crystal, Andrew, Bret and Parker Smith & Paula Catlin!
"The Power of Fritz"
Jesse Foos
Amy Lewis &

Heyzeus Kriëghst
Robbie & Addy Locke
FayetteSound
Buzzy James, Trish Burke & Charley Weatherdog!
Wado & Everyone at Buzzy James BuzzTone Studios in Signal Hill, CA.
Rocker Dave & Devon
Mike Malone
Bob Malone of John Fogerty's Band
Jesse James Dupree & Jackyl - I could go for some Jesse James Dupree Bourbon but can't afford it w/ my $27 net worth! ;-(
Mike & Cassie Zeiner
Magz aka Willy Magilla - Stay safe & THANK YOU FOR YOUR CONTINUING. SERVICE!
All my Brothers & Sisters in Blue & Any Emergency Service Provider!
Anthony Gomes & my Soul Family from KS, MO, AR & FLA!
SARGE - PROUD OF YOU & SARGE SECURITY!
John Fogerty - You were my 1st Favorite "Rockstar" & still are MY #1 BUCKETLIST INTERVIEW! I WILL INTERVIEW YOU, MR. FOGERTY BEFORE I DIE!!!
Patrick Briggs
Darrell Millar & Family
Chip Z'Nuff & Enuff Z'Nuff
Dan Tonegas
Shaggy
Stef
"Momma Blues" Karen Kreger-Rouse, Pops, Lisa Rouse and Family!
Fat Kat'z Tattoo in Dodge City, KS.
David, Veda Felix-Hogue and Aunt Marie Felix!
Aunt Flo, Kelly Smith and Family & The Garrison Family.
Travis Chadwick & Jay Smith @ Sinners & Saints Tattoo Co. in Wichita, KS.
Legendary Rock Interviews
Catfish Stew Music & their clients!
The Great Southern Brainfart!
Brit Turner, Blackberry Smoke and all the BBS Brothers & Sisters!
Aunt Debbie Sutton & Family!
Carol Kaye & Kayos Productions
Kymm Britton & 60 Cycle Media
Amanda Cagan & ABC-PR
Chris Rowlison
CATFISH STEW MUSIC
CONCORD MUSIC GROUP
DDP YOGA
DIAMOND DALLAS PAGE
DOYLE BRAMHALL II
MARK CICCHINI
THREE SIDES OF THE COIN
THE 3 WISENHIEMERS
LISA MARTINI
HAYS MEDICAL CENTER
KISS
GENE SIMMONS
JOHN CORABI
RICHIE KOTZEN
BRUCE KULICK
REVENGE & CARNIVAL OF SOULS-SOUNDTRACKS FOR MY DDP YOGA WORKOUTS
KISS MY WAX PODCAST & ASSOCIATED FACEBOOK GROUPS
TOM SHANNON
JASON HERNDON
The 3 Amigos of Writing....Moon, Don and Ruben!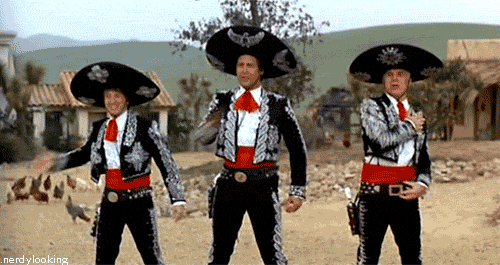 Luv ya'all & Merry Christmas,
Crash
iii]:-)~